Tesseract and its partner Copper announced on 29.10.2020 the launch of a new margin trading lending facility which provides near-instant access to capital for institutional digital asset managers. Copper clients can now borrow funds, which are then instantly transferred into their trading accounts and use it to safely trade on a range of major exchanges.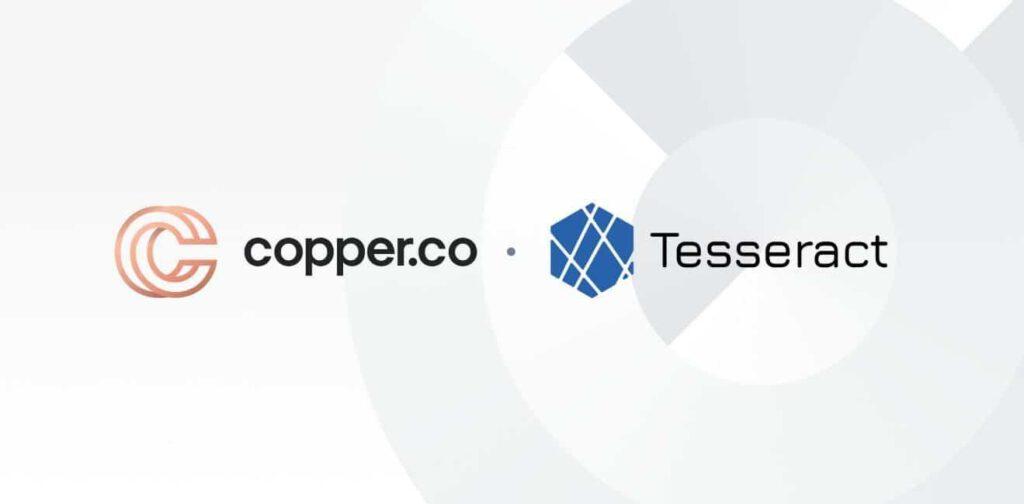 Copper, founded in 2018, is a UK-based digital asset custodian and a global leader in digital asset infrastructure solutions. Its platform technology is favored by institutional asset managers worldwide for storage, trade settlement and bespoke trading environments in crypto. In its first three years, Copper has received almost $10M in funding from leading names in venture capital such as Target Global, LocalGlobe and MMC Ventures.
Tesseract is proud to count Copper as one of its most trusted partners. The two companies' long partnership has produced innovative and revolutionary new services in crypto lending for both investors and borrowers alike.
According to Copper CEO Dmitry Tokarev, implementing margin lending infrastructure to global crypto lending is one of the keys for industry's future growth. Development of margin lending in crypto, however, has thus far been impeded by a general lack of credibility and often associated with unaccountable offshore entities. The partnership with Tesseract is set to change this landscape: "Enabled by ground-breaking technology from the team at Tesseract, our margin lending facility is underpinned by industry-leading security and legitimately sourced capital, allowing institutional investors to trade digital assets safely."
Cutting-edge software developed by Tesseract addresses the most pressing problems of implementing margin processes from traditional finance, namely risk management. It integrates the credit framework with several major crypto exchanges, allowing real-time monitoring of borrowers' trading positions. Data is then fed automatically to Tesseract's risk engine and margin calls produced for comprehensive risk management for investors.
The new margin lending facility provides Copper clients access to prime brokerage tools and a wider range of trading strategies in crypto. Thanks to Copper's highly secure 'Walled Garden' framework, clients have a one-stop platform to post a margin, borrow a set of predefined tokens and immediately trade the whole amount. Walled Garden includes access to more than 25 of the world's largest exchanges including Kraken, Binance and Bitmex. Additionally, clients will be able to activate leveraged accounts through the Copper platform.
The pioneering margin lending facility born out of Copper's and Tesseract's partnership serves the interests of all market participants in crypto credit. The chasm between dynamism of crypto lending and dependability of traditional finance has never been narrower.